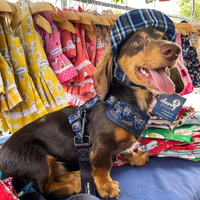 Why Choose CherryPups?
No matter your dog's style, we've got you covered with the widest handmade selection of fun and fashionable clothes and exclusive accessories for your pup.
Designed and Made in Brisbane.
We use high quality materials and make accessible fashion to fit the smallest to largest dog.
Did You Know?
Your dog could be left or right-pawed! There have been a few studies around this and it turns out that just like us, dogs have a preferred hand (well, paw) to lead with. You can find out whether your dog is left or right-pawed by giving them their favourite toy or interactive game and seeing which paw they use to help them first.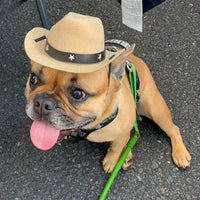 HAPPY CUSTOMERS & PUPS
Amazing options for my fur babies. Fantastic quality and unique accessories. Would recommend to everyone

Barb Jayne
Thank you so much for the gorgeous outfit. Really well made and great customer service!

Amanda Chadwick
Great quality. Huge range of colours and styles. Very comfortable for you puppies

Rose Moore
Joadee is amazing and the Cherry Pups merchandise will be the very best can't wait to see my Gemma in one of Joaddee's creations 🐶

Cheryl Cook
Variety of cols, styles & products! Great quality, custom made & my 2 boys love their many items

Lisa McKenzie
Very geniune love for dogs and she makes beautiful quality products.

Mary-Anne Dimarco